Collection:
Collection:
Hand Melodies Hug Gloves
Hand Melodies Hug Gloves
Regular price

Sale price

$29.99
Tax included.
Simply add to cart and be on your way to Hand Harmony!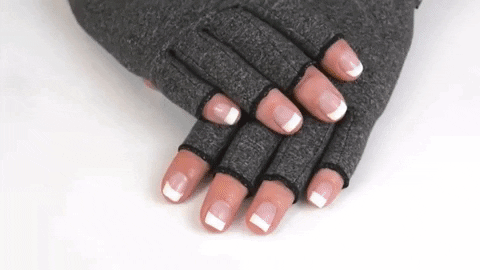 Embracing Gloves For Everyone
Our Hug Gloves offer an incredible combination of warmth and gentle compression!
Seriously, just like a hug!
Easy to use, Wear while you sleep or for up to eight hours a day! 
Never wake up with tired hands again!




Never drop your phone in your face again!



Prevent Arthritis


Convenient For Overnight Hand Creams
Compression gloves offer support, sure.
We wanted to offer you more.
So we took this pair one step further just for you...
We made them comfortable!
---
These mitts are ready for every day use! 
Increase your blood flow!

Prevent arthritis!

Hug hand pains out the window!

copper laced fabric for added antibacterial qualities!
A must-have for working hands!
FIND YOUR SIZE TODAY, ITS EASY!